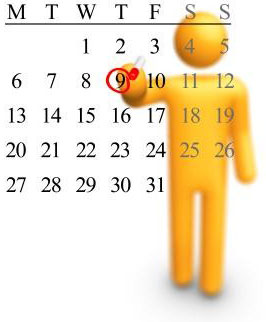 How It Works
The California Department of Insurance pre-licensing objectives state what areas the test will focus on. The state continually updates these objectives, and in order to develop a large bank of questions to pull from; the exam may ask you the same question, only in a different format or by interchanging similar terms. Example: An insurer can be referred to in a test questions as: principal, carrier, company, underwriter or entity.
At AWARE2Pass.com you will notice that some test questions and answers will have a string of words such as insurer/carrier/principal as a reminder any of these terms may be used. You may also find that the test question may be vague. It is our belief that the State is attempting to make sure those who passed the exam, have an understanding of the material and are able to use reason to answer the question. After testing with us, you will understand what the question is really asking, and what makes the answers correct or incorrect. We also provide a Test Tip for a little extra help.
Each question is multiple choice, just like the state exam. You will have 1 minute and 30 seconds to answer the question. We want you to be prepared for the exam which is 150 multiple choice questions, and you are given 3 hours for the exam. This allows you to feel the timing in your practice exams, and know how to pace yourself for the state exam.
After you select an answer, you click submit and you will have another 1:30 to review the question, and all of the answers. We provide a rationale to explain each what the question is asking, the answers, and give test tips where we found previous students needed extra clarification.
After completing your exam you can view your test results which will also give you an idea as to how well you are doing, how long you are spending on the questions, and what areas might need extra attention.